July 28, 2006
Happy Birthday Tammi
Today is
Tammi's
birthday. Being my usual self I completely forgot it. But at least I'm getting this post up today.
She's answering a birthday meme over at her place - so go wish her a happy day.
Posted by: Teresa in FUN at 03:58 AM | Comments (1) | Add Comment
Post contains 41 words, total size 1 kb.
July 09, 2006
Happy Birthday
Oh yes, I know you all are thinking... but she
already posted
a Happy Birthday to T1G, did she forget? Well, not that such a thing couldn't happen with the way my brain often fails to function, but no, there is yet another birthday to celebrate.
Darling Daughter turns 27 today.
She is spending the weekend with a bunch of friends playing golf. I think only my husband and young son will really appreciate the humor of this. Especially the fact that she called me yesterday to tell me she parred 2 of the holes. (she has only been playing for about 4 months or so)
Years ago, young son took youth PGA golf lessons at a local golf course. I asked Darling Daughter if she would like to take lessons too, but she seemed to think hitting a tiny ball with a stick was a stupid way to spend time. My how things change.
Anyhow, Happy Birthday to Darling Daughter. Maybe today she'll make some stunning play like... a birdie or eagle (I hope I got those right - I don't play golf since I haven't ever had the time or money to learn) I'm hoping both of those terms mean going under par on a hole. We'll wish for a hole in one next year.
Posted by: Teresa in FUN at 06:48 AM | Comments (5) | Add Comment
Post contains 219 words, total size 1 kb.
July 08, 2006
Well
Said in the inimitable way that only Jack Benny can say it.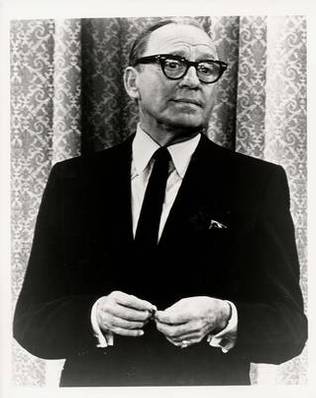 Today we welcome our blog brother to the ranks of The 39 Year Olds. The brain that runs on beer - That One Guy.
Because you're a complex sort of guy, I have a couple of different birthday wishes for you in the extended section. more...
Posted by: Teresa in FUN at 07:39 AM | Comments (7) | Add Comment
Post contains 129 words, total size 2 kb.
July 05, 2006
Pixy Gives a State of the Munion Address
What's up with Munu?
You may very well be wondering after the last month of pretty outrageous problems. Well, Pixy has the answers.
There is a recap of the last month or so of problems, there is more info on his new Minx blogging system, there are lovely predictions for the upcoming months. Go read it all. And if you're a Munuvian, blog tall!
We have world domination scheduled for 2009. I think we're on target.
Works for me.
Posted by: Teresa in FUN at 09:47 AM | Comments (2) | Add Comment
Post contains 87 words, total size 1 kb.
July 04, 2006
July 01, 2006
33kb generated in CPU 0.03, elapsed 0.0336 seconds.
72 queries taking 0.0156 seconds, 261 records returned.
Powered by Minx 1.1.6c-pink.